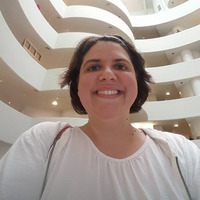 Anastasia Pratt
Associate Professor
School for Graduate Studies
Office(s):
Administrative Division:
Academic Affairs
Education
B.A. in History from Plattsburgh - State University of New York
M.A. in American Culture from University of Michigan
Ph.D in American Culture from University of Michigan
Awards
Chancellor's Award for Excellence in Faculty Service, 2016
Subjects of Interest
American Studies
Art
Cultural Studies
Historical Studies
Writing
Professional Responsibilities / Bio
Anastasia Pratt is an associate professor and  mentor at SUNY Empire State College in the area of the Humanities. Her research and writing focuses on Public History, with a special interest in the idea of home and its visual and architectural renderings. Anastasia earned a Bachelor of Arts in History from SUNY Plattsburgh and both an Master of Arts and Doctorate in American Culture from the University of Michigan. In addition to her work at ESC, Anastasia is the Clinton County Historian and a faculty member in the summer program of SUNY Plattsburgh Upward Bound and bassist/vocalist with the folk group Towne Meeting.
Publications
Pratt, A. L. (2016). Constructing and Preserving History Through Community Art Projects. In Community-Built: Art, Construction, Preservation, and Place (Community Development Research and Practice, pp. 121-132). New York, NY: Routledge.
Pratt, A.L. (2015). Plattsburgh Through Time. Charleston, SC: Fonthill Media.
Pratt, A. L. (2015). Remarkable Women of Clinton County. Charleston, SC: The History Press.
Pratt, A.L. (2014). Public History, Adult Students, and the Community. In Preservation Education: Sharing Best Practices and Finding Common Ground (pp.157-174). Hanover, NH: University Press of New England.
Pratt, A.L. (2014). Clinton County. Postcard Series. Charleston, SC: Arcadia Publishing.