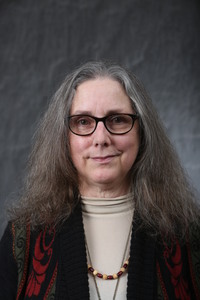 Anna Bates
Associate Professor
School for Undergraduate Studies
Office(s):
Academic School:
Arts and Humanities
Academic Department:
Historical Studies
Professional Responsibilities / Bio
I graduated from the University of Houston Clear Lake with a BA in Historical Studies in 1981.  I pursued a Master's degree at the same institution, then got  a Ph.D. in U.S. Constitutional History at Binghamton University in 1991. 
Publications
Weeder in the Garden of the Lord: Anthony Comstock's Life and Career
"Give Glory to God Before He Cause Darkness:" Methodists and Yellow Fever in Philadelphia, 1793-1798. Methodist History LVIII:3, April 2020, 133-151.