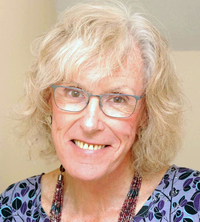 Connelly Akstens
Visiting Assistant Professor
School for Undergraduate Studies
Academic School:
Arts and Humanities
Academic Department:
Literature, Communication and Cultural Studies
Education
M.A. in English Literature from University of Pennsylvania
Ph.D. in English Literature from University of Pennsylvania
Professional Responsibilities / Bio
I am currently a mentor, serving students remotely. Most terms, I teach online courses in Shakespeare, the Renaissance and the Enlightenment. I also supervise idependent studies in Documentarty Film, 20th Century Design in Cultural Context, American Roots Music, Gender and Power in American Film, History of American Comic Art, Literature and Culture of the Jazz Age, Identity, Self and Gender and Topics in British Literature to 1798. I also mentor my advisees in Educational Planning.
Publications
Without Shame: Learning to be Me. Potowomut Press, forthcoming.
"The Marines Have Landed." Forthcoming in All About Mentoring.
"Empathy and the Ally Model: Towards Serving our Transgender Students" All About Mentoring 50 (2017):14–15.
"Jan Kott, Fifty Years Later: Is Shakespeare Still Our Contemporary?" The Hare: An Online Journal of Brief Essays and Untimely Reviews in Renaissance Literature 2.2 (2015): n. pag.
"'Time's Winged Chariot': Aporia and Mentoring the Older Student." All About Mentoring 44 (2013): 67–68.