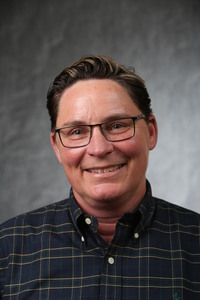 Deborah Amory
Professor
School for Undergraduate Studies
Academic School:
Social and Behavioral Sciences
Academic Department:
Social Science and Public Affairs
Education
Ph.D. in Anthropology from Stanford University
B.A. in Scholar of the House Program/African Studies from Yale University
Subjects of Interest
Anthropology
Gender and Sexuality Studies
Lesbian, Gay, Bisexual & Transgender Studies
Professional Responsibilities / Bio
Professor Amory is a cultural anthropologist who has worked extensively in East Africa, as well as in North America. She holds a Ph.D. in Anthropology from Stanford University, and a bachelor's degree from Yale University, where she majored in Swahili/African Studies. She spent almost 20 years studying the Swahili language and conducting research in East Africa, mainly on the coast of Kenya, as well as in Zanzibar, where she did her dissertation research.  
Amory has published on same-sex relations in Swahili society, as well as research on lesbian society in the United States. She has taught courses in African Studies, Women's Studies and Anthropology. At Empire State College, she teaches a variety of courses at the undergraduate level, including Introduction to Anthropology, Queering American Culture, and Introduction to LGBTQ+ Studies. Amory also has taught at the graduate level, in the Master of Arts in Adult Learning (MAAL) program.
Amory enjoys helping students explore the Social Sciences, as well as other areas of study. While she is an anthropologist, she also has a business background, having run her own business at one time, and worked as an administrator in higher education for more than 10 years.  She mentors students in Social Science, Community and Human Services, Interdisciplinary Studies and other areas, as appropriate.
Publications
Amory, D. P. , and Biersteker, A. (2017). Kanga Cloth and the Cultural Construction of Kenyan Coastal Identity. In K. Njogu and I. Cege, eds., Meeting of Cultures at the Kenyan Coast (pp. 36-58). Nairobi: Twaweza Communications.
Amory, D. P. (2008). Swahili Society: Women Political Leaders, and, Mwana Mwema, Queen of Zanzibar c. 1650 CE. Encyclopedia of Women in World History. Bonnie G. Smith, ed. Oxford: Oxford University Press.
Amory, D. P. (1998) Mashoga, Mabasha, Magei: Homosexuality on the East African Coast. In S.O. Murray and W. Roscoe, eds., Boy-Wives and Female Husbands: Studies in African Homosexualities (pp. 67-87). New York, NY: St. Martins Press.
Amory, D. P. (1997) Homosexuality in Africa: Issues and Debates. Issue 25(1):5-10.
Amory, D. P. (1996) Club Q: Dancing with (a) Difference. In E. Lewin, (Ed.), Inventing Lesbian Cultures in America. Boston: Beacon Press.