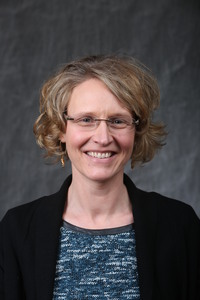 Desalyn De-Souza
Dean of the School of Human Services
Associate Professor
School for Undergraduate Studies
Office(s):
Academic School:
Human Services
Academic Department:
Human Services
Education
B.A. in Psychology from Siena College
M.S.Ed. in Education, Adult Education from Le Moyne College
Ph.D. in Child and Family Studies from Syracuse University
Awards
Susan H. Turben Chair in Mentoring, 2017
Provost Fellow, 2018
Scholar Across the College, 2016-2017
Center for Mentoring and Learning Faculty Associate, 2015-2016
Altes Award for Exemplary Community Service, 2013
Subjects of Interest
Community & Human Services
Early Childhood Studies
Human Development
Professional Responsibilities / Bio
Desalyn De-Souza is Dean of the School of Human Services at SUNY Empire State College. Prior to her role as Dean she was an Associate Professor and Department Chair of Child and Family Studies at the college. Desalyn earned a Bachelor's degree in Psychology from Siena College, a Master's degree in Education with a concentration in Adult Education from LeMoyne College, and a Ph.D. in Child and Family Studies from Syracuse University.
Desalyn specializes in Early Care and Education of infants and toddlers. Prior to joining SUNY Empire State College in 2008, she coordinated a 14-county region of the New York State Infant and Toddler Resource Network, aimed at promoting quality caregiving for infants and toddlers. Her research interests are focused on the philosophy and practice of continuity of care with infants and toddlers in center-based programs, as well as workforce and professional development issues.
Most recent publication:
Gedro, J., Allain, N.M., De-Souza, D., Dodson, L., & Mawn, M. (2020). Flattening the Learning Curve of Leadership Development: Reflections of Five Women Higher Education Leaders During the Coronavirus Pandemic of 2020. Human Resouce Development International, DOI: 10.1080/13678868.2020.1779911
Publications
De-Souza, D. (2010). Influencing the development of character, citizenship, mutual respect and social responsibility with preschoolers, E-Reporter, New York State Association for the Education of Young Children.
De-Souza, D., Galuski, T., & Pollock, B. (2019). Educating the Child Care Administrator, Journal of Early Childhood Teacher Education, DOI: 10.1080/10901027.2019.1578308
De-Souza, D., Galuski, T., & Minott, C. (2018). Connecting Early Childhood Students and Faculty from the Caribbean and the United States through COIL: Successes, Challenges and Opportunities. SUNY COIL Conference Proceedings, 18-28. https://issuu.com/sunycoilcenter/docs/2018_coil_conference_proceedings
De-Souza, D. (2014). Educating the early childhood educator: A mentoring model for adult learners, Young Children, 69(2), 88-93.
De-Souza, D. (2014). Touchpoints: An Approach for Mentoring, Teaching and Learning, All About Mentoring, issue 45.