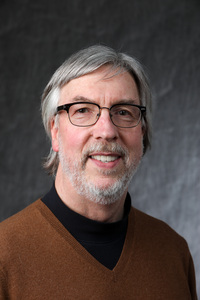 Duncan RyanMann
Professor
School for Undergraduate Studies
Office(s):
Academic School:
Business
Academic Department:
Accounting, Finance, Economics and Management Information Systems
Phone:
518 783 6203 x5940 ext:5940
Education
BA in Liberal Arts from The Evergreen State College (1976) in Liberal Arts from Evergreen State College
Ph.D. in Economics from University of Pennsylvania (1984) in Economics from University of Pennsylvania
Subjects of Interest
Economics
Environmental Studies
Health Administration
Public Health
Sustainability
Professional Responsibilities / Bio
I have worked at Empire State College as a faculty/mentor in Business, Management and Economics since 1994. I earned a B.A. degree in liberal arts from The Evergreen State College in 1976 and a Ph.D. in economics from the University of Pennsylvania in 1984 with concentrations in industrial organization, public finance, and health economics. Before I went to graduate school I worked for three years in Washington State's Medicaid program. This work involved research and analysis of cost data that was used for setting rates/prices that the state used to reimburse medical and social service providers. The last year of this work focused on nursing home reimbursement. Through this experience, I gained an appreciation for the challenges of doing public policy work. Prior to arriving at Empire State College, I taught on the faculties of the University of Pennsylvania, Rutgers University, and Williams College. Over the years I have been involved in several major health care projects, including consulting with the World Bank and the government of Botswana on nurse training, consulting with the Washington State government on issues in health care and nursing home finances and research related to vocational rehabilitation. I have also consulted with the New York State Governor's Office of Regulatory Reform on cost benefit analysis.
In 2003 I was awarded the Empire State College Excellence in Mentoring Award. In 2015/16 I was awarded the SUNY Chancellor's Award for Excellence in Teaching.
My latest research and consulting work involves developing and delivering training to care managers in patient-centered medical homes – a relatively new approach to providing primary patient care.
I took up Master's swimming when I turned 60 and enjoy this exercise immensely.