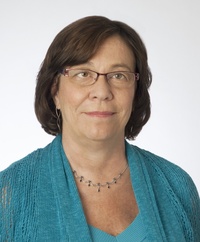 Betty Wilde-Biasiny
Professor
School for Undergraduate Studies
Office(s):
Academic School:
Arts and Humanities
Academic Department:
Arts and Media
Education
B.F.A. in Painting and Printmaking from Ohio University
M.F.A. in Fine Arts, Contemporary Art from Columbia University
Subjects of Interest
Art
Cultural Studies
Digital Media
Professional Responsibilities / Bio
Mentor and full Professor, Arts and Media Department, School of Arts and Humanities In addition to teaching a full complement of Studio Arts, my course areas include Art History, Museum Studies, and Educational Planning. Examples of individualized studies include African American Art History, Curatorial Studies, Community Arts Development, and Issues in Contemporary Art. Areas of professional practice include painting, printmaking, digital painting, and drawing. Before entering academia, my background includes developing community art programs, working as a museum art curator at the Bronx Museum of the Arts, and providing consultation and support for not-for-profit arts organizations, primarily in the boroughs of New York City. Career highlights include receiving the Pollock-Krasner grant for individual artists, a solo exhibition at SACI, Florence, Italy; and solo/group exhibitions throughout New York City. Traveling to distinctive landscapes such as the south of France, the Caribbean, and historical Italy, have formed the basis for many bodies of work, usually in the form of paintings, watercolors, and prints. I also enjoy making work in printmaking studios such as the Womens Studio Workshop, Rosendale, New York; the Manhattan Graphics Center,New York City; and have most recently combined silkscreen prints with digital imaging to create a hybrid form.