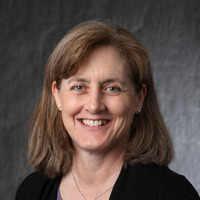 Heather Reynolds
Associate Professor
School for Graduate Studies
Grad Academic Division:
Education
Education
Ph.D. in Education and Psychology from University of Michigan
Ed.M. in Human Development and Psychology from Harvard University
B.A. in Psychology from Cornell University
Subjects of Interest
Educational Studies
Human Development
Psychology
Professional Responsibilities / Bio
Heather M. Reynolds, Ph.D. is an Associate Professor of Teacher Education in the School for Graduate Studies. She recently finished a 3-year term on the Saratoga Springs City School District Board of Education which has informed her recent work linking researchers and local policy makers to better inform school level decisions surrounding school safety.  Her other areas of interest include examining the social and physical characteristics of the school environment that contribute to violence, bullying, sexual harassment, and dating violence prevention, and supporting new/preservice teachers. 
Publications
Reynolds, H. Silvernell, D. & Mercer, F. (2020). Teaching in an era of political divisiveness: An exploration of strategies for discussing controversial issues. The Clearinghouse: A Journal of Educational Issues, Strategies, and Ideas. DOI: 10.1080/00098655.2020.1762063
Reynolds, H. (2019, July). Reflections of a Board of Education member in a time of politicization and intolerance. Teachers College Record. Retrieved from: http://www.tcrecord.org. ID Number: 22976
Reynolds, H. & Astor, R.A. (2018, December). Life and death school safety choices in search of data and science. Teachers College Record. Retrieved from: http://www.tcrecord.org. ID Number: 22600
Reynolds, H. & Wagle, T. (2018). Utilizing program specific data to develop case studies for use with preservice teachers. In Polly, D., Putnam, M., Petty, T., & Good, A. (Eds.). Handbook of Research on Innovative Practices in Teacher Preparation and Graduate-Level Teacher Education Programs (pp. 1-20). IGI Global.
Reynolds, H., Wagle, T., Mahar, D., Yannuzzi, L. & Tramonte, B. (2016). Changes in residents' perceptions of self-efficacy in a clinically-rich graduate teacher education program. Action in Teacher Education, 8(2), 137-155.