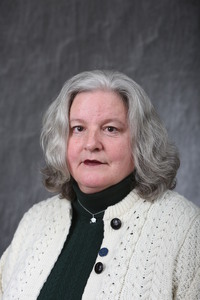 Heidi Nightengale
Lecturer
School for Undergraduate Studies
Office(s):
Academic School:
Human Services
Academic Department:
Human Services
Education
M.S. in Education from Cornell University
Subjects of Interest
Community & Human Services
Professional Responsibilities / Bio
Heidi Nightengale started teaching and mentoring in Human Services in 2004 after a 25 plus year career as an administrator of several not-for-profit human service organizations specializing in all populations.  Most of her work involved developing and implementing programs for youth at risk, especially programs which provided an opportunity for youth to be diverted from family and crimianl court.  She was one of the founding members of  "The Partnership for Results," an agency with an annual budget of 6 million dollars under her leadership,  and was the administrator when the agency won the prestigious Harvard University School of Government's "Award for Innovation In Government." Heidi has completed trainings with the Federal Department of Education, the Federal Departement of Justice and the Federal Department of Social Services across the nation on school violence and bullying.  She was the innovator for the New York State Department of Justice's program, "Persons in Need of Supervision (PINS), and trained county officials across New York State in the use of multi-disciplnary and family based approaches to working with youth referred to this NYS Probation and Family Court-based program which is now mandated in all New York State counties.   Heidi is also a poet and children's writer.  Her work has appeared in regional, state and national literary journals for the past 30 years.  In 2017 she co-founded the publishing house, Clare Songbirds Publishing House, Inc. along with an Empire State College alumna.  The publishing house specializes in publishing art quality chapbooks and full length poetry manuscripts and children's picture books. In 2018, Clare Songbirds Publsihing House made the "long list" of ten publishing houses from among thousands of presses and publishing houses for the UK Sabateur Award for "Most Innovative Publsihing House."  Heidi enjoys teaching courses which bridge the core areas of human service practice with issues around families and children at risk.  She has designed courses on how poverty impacts the individual and the human service professional, on the importance of home, school and community collaborations as a human service protocol, grant writing for the human service professional and advocacy in human services.  Heidi enjoys the opportunity to work in an interdisclipnary modality where she can share, through totally individulaized studies, her expertise in human services delivery along with courses in writing and publishing with students as well.  
Publications
"Bird Vision," a chapbook of poetry published by Pudding House Press in 2008
"What Fragrance is the Moon," published by DownTown Books, 2014
"Tillable Soil," a chapbook of poems published by Clare Songbirds Publishing House, 2017