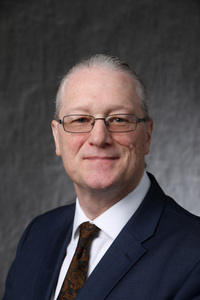 John Lawless
Professor
School for Undergraduate Studies
Academic School:
Social and Behavioral Sciences
Academic Department:
Public Affairs
Education
Ph.D. in Child and Family Development from University of Georgia
MPH in Public Health from Drexel University
M.S. in Counseling Psychology from University at Albany - State University of New York
B.A. in Psychology from Binghamton University, State University of New York
Subjects of Interest
Community & Human Services
Public Health
Professional Responsibilities / Bio
John J. Lawless, Ph.D., MPH is a Professor in the School of Social and Behavioral Sciences. He started at Empire State College in 2006 as a mentor in Community and Human Services at the Utica location. He utilized the Boulder model to develop a teaching and research agenda that linked clinical practice, teaching pedagogy, and research. His primary foci across all three areas are cultural competence, equity, and inclusion. He has presented and moderated multiple presentations on diversity and been an invited speaker for conferences on the intersection of diversity and clinical practice.
Dr. Lawless' career has spanned human services, psychology, human development, and public health. He has an A.S in Human Services from Mohawk Valley Community College, B.A. in Psychology from Binghamton University, M.S. in Counseling Psychology from University of Albany, Ph.D. in Child and Family Development from University of Georgia, and a M.P.H. from Drexel University. His experience is extensive and the knowledge and skills he has acquired through education has allowed him to teach across a number of disciplines.
His long-standing interest in accreditation led to him being reassigned to become the Director of Outcomes Assessment in August 2014. His responsibilities spanned different administrative offices. He worked with Dr. Mitchell Nesler, Vice President of Decision Support, to ensure that outcome assessment processes complied with SUNY and Middle States requirements while providing valuable information to college community to improve mentoring and teaching.
Dr. Lawless was hired as the founding academic leader (Associate Dean/Dean) of Human Services when ESC re-organized from a center-base model to an academic structure. The transition from a regional structure to an academic structure resulted in many new policies, procedures, and processes to be developed and/or revised. He worked collaboratively with administrators, faculty, and staff to work to create a new academic and governance structure.
Dr. Meg Benke, Provost, appointed Dr. Lawless to serve as the interim Vice Provost for Academic Administration. His responsibilities included the supervision of the Registrar, Director of Prior Learning, Director of Academic Development, Director of the Center for Leadership in Credentialing Learning, Director of Sponsored Program, professional employees, and support staff in the Office of Academic Affairs. This position was eliminated due to financial constraints and he went back to teaching and mentoring in the Fall 2020.
Dr. Lawless has been married for over 25 years and is the proud parent of three sons. He lives in New Hartford, NY and enjoys skiing, playing guitar, and hiking (member of the ADK 46er club).