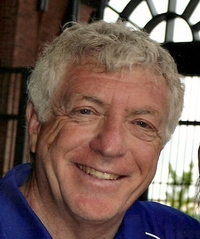 Joe Welfeld
Lecturer
School for Undergraduate Studies
Office(s):
Academic School:
Business
Academic Department:
Management and Human Resource Management
Education
B.E. in Mechanical Engineering from The Cooper Union
MBA in Healthcare Administration from Baruch College - City University of New York
Professional Responsibilities / Bio
Joe Welfeld is a mentor at SUNY Empire State College in the area of Business, Management & Economics, specializing in Healthcare Management and Healthcare Technology. Joe earned a Bachelor's Degree in Mechanical Engineering at The Cooper Union School of Engineering & Science and an MBA in Healthcare Administration at CUNY/Baruch College and Mt. Sinai School of Medicine. He is also on the Advisory Board and Faculty of Dominican College's Healthcare M.B.A. and D.N.P. Programs where he teaches Healthcare Management, Health Information Systems and Health Informatics. He has extensive experience working with hospitals and physician groups, as well as healthcare technology, and managed care organizations, and has broad management and consulting experience at both the strategic and operational levels. In addition, Joe sits on the Advisory Board of a number of healthcare organizations and is a Fellow of the American College of Healthcare Executives.  
Publications
Welfeld, Joseph A.; "Contracting with Managed Care Organizations - A Guide for the Healthcare Provider", September 1998; American Hospital Publishing Co.; Chicago, IL