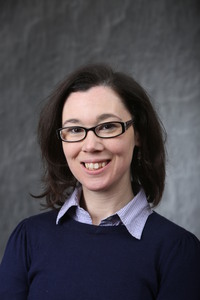 Kate Dermody
Lecturer
School for Undergraduate Studies
Office(s):
Academic School:
Arts and Humanities
Academic Department:
Historical Studies
Subjects of Interest
Cultural Studies
Gender and Sexuality Studies
Historical Studies
Science, Technology & Society
Professional Responsibilities / Bio
Kate Dermody is a faculty mentor and  the Faculty Academic Coordinator at the Plattsburgh location. Before joining SUNY Empire State College, she worked as a social studies teacher at Northeastern Clinton Central School District, where she was awarded Teacher of the Year. She also works summers at Upward Bound as a long-time member of their faculty. Dermody has a B.A. in History from SUNY Plattsburgh, with minors in anthropology, Asian studies and international studies. Loving the proximity of the Adirondacks, she stayed in Plattsburgh to earn her Master of Science in Teaching. Dermody currently is teaching classes in American and global history. She teaches specialty courses such as: History of Rock and Roll, Mad Men Mad Women, History of Women in the Twentieth Century and Genocide and Ethnic Conflict.