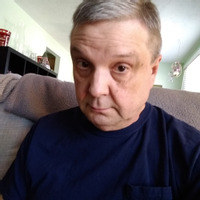 Marc Cirigliano
Associate Professor
School for Undergraduate Studies
Office(s):
Academic School:
Arts and Humanities
Academic Department:
Arts and Media
Subjects of Interest
Art
Ecology
Film
Historical Studies
Literature
Professional Responsibilities / Bio
Writer, professor and noted lecturer, Marc Cirigliano was born and spent the early part of his life in north central Ohio, near Cleveland. Growing up he engaged in music, sports and the arts, often frequenting concerts, recitals and dance at such locations as  Oberlin College's Finney Chapel, Baldwin-Wallace University's Conservatory of Music, downtown Cleveland's Music Hall and also Severance Hall.
A broadly based scholar comfortable researching in Italian, French and German, Marc completed undergraduate school at Baldwin-Wallace University (then, College) with a BA in history. While earning his MA, M.Phil. and Ph.D. in the Humanities Ph.D. Program at Syracuse University, he was awarded a prestigious Florence Fellowship, studying art history in Florence under Luisa Becherucci, former Director of the Ufizzi Gallery, and Ugo Procacci, former Director of Art Restoration for Florence. He completed his Ph.D. under the direction of Sidney Thomas, writing a dissertation on William Blake.
Following through on his philosophy that the arts should be accessible to everyone and that they can be explained in detail and depth through plain language, Marc is currently a tenured professor of the arts at SUNY/Empire State College, where he teaches students in a wide array of Arts and Humanities subjects: art history, Western Civilization, aesthetics, criticism, select areas of literature and creative writing. 
Publications
Guido Cavalcanti: Complete Poems
The Complete Lyric Poems of Dante Alighieri
Melancolia Poetica: A Dual Language Anthology of Italian Poetry 1160-1560
Bleak Clarity by Marc Cirigliano and Bruno Chalifour
the branch, the leaf, the light - original haiku poetry and original photographs through the seasons