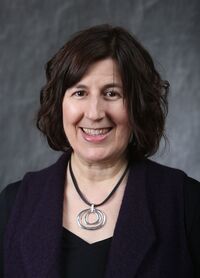 Marie Pennucci
Lecturer
School for Undergraduate Studies
Office(s):
Academic School:
Social and Behavioral Sciences
Academic Department:
Social Science and Public Affairs
Education
M.A. in Interpersonal/ Intercultural Communication from University at Albany - State University of New York
Subjects of Interest
Career and Transitional Studies
Communications
Cultural Studies
Interdisciplinary Multidisciplinary Studies
Success and Academic Enrichment
Professional Responsibilities / Bio
Marie Pennucci has served in the part-time faculty mentor role at ESC for 21 years. Prior to coming to ESC, she held administrative and teaching roles at other colleges and has conducted training related to conflict, communication and culture. Her training background includes design and delivery of programs for non-profit, university, government and corporate organizations.  Prior to working in the education and training setting, she held marketing and public relations positions. In addition to her current faculty mentor role, Marie is currently an adjunct instructor at University College (Creative Leadership BPS program), Syracuse University.
Marie holds a Master's degree in Interpersonal/Intercultural communication from University at Albany and a Bachelor's degree in Human Communication from SUNY Fredonia. Her research interests are in the areas of gender, culture, organizational dynamics, and leadership. Marie enjoys teaching in all modes as well as the ability to create total independent studies that meet student interests and complement core requirements for the concentration.