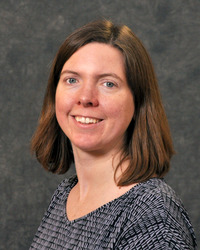 Mary Mawn
Dean of the School of Science: Mathematics and Technology
School for Undergraduate Studies
Academic School:
Science, Mathematics and Technology
Education
Ph.D. in Molecular and Cellular Biology from University of Massachusetts Amherst
M.Ed. in Educational Technology from University of Massachusetts Amherst
B.S. in Biochemistry from College of Mount Saint Vincent
Subjects of Interest
Biology
Educational Studies
Publications
M.V. Mawn. (2016). "Science Online: Bringing the Laboratory Home." In D. Kennepohl (Ed.) Teaching Science Online: Practical Guidance for Effective Instruction and Lab Work. VA: Stylus Publishing.
M.V. Mawn, K. S. Davis. (2015). "Providing Elementary and Middle School Science Teachers with Content and Pedagogical Professional Development in an Online Environment." In T. Heafner, R. Hartshorne, T. Petty (Eds.) Exploring the Effectiveness of Online Education in K-12 Environments. PA: IGI Global.
M.V. Mawn, P. Carrico, P., K. Charuk, K.S. Stote, B. Lawrence. (2011) "Hands-on and Online: Scientific Explorations through Distance Learning." Open Learning: The Journal of Open, Distance and e-Learning, 26:2, 135-146.
M.V. Mawn, M.J. Fournier, D.A. Tirrell, T.L. Mason. (2002) "Depletion of free 30S ribosomal subunits in Escherichia coli by expression of RNA containing Shine-Dalgarno-like sequences." J. Bacteriol., 184: 494-502.