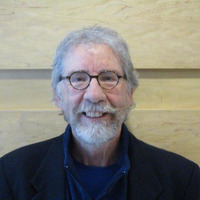 Michael Stone
Assistant Professor
School for Undergraduate Studies
Office(s):
Academic School:
Social and Behavioral Sciences
Academic Department:
Social Science and Public Affairs
Education
B.A. in Psychology and Sociology from State University of New York - College at Geneseo
MSW in Community Organization Planning and Development from West Virginia University
Ph.D. in Social and Public Policy Analysis from University of Pittsburgh
Subjects of Interest
Criminal Justice
Emergency Management
Public Affairs
Public Policy
Sociology
Professional Responsibilities / Bio
Dr. Stone currently serves as the Department Chair in Public Affairs. His research interests and current work span the connections between public policy (including program evaluation), leadership, public administration, emergency management, and social entrepreurship. He has direct professional experience in the nonprofit sector in education, criminal justice, policy, child welfare, mental health, and community organization. He works with students in different learning modalities including; face to face independent studies, study groups, residencies, and blended studies.