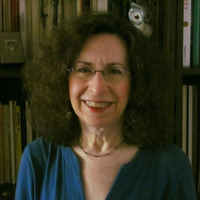 Mindy Kronenberg
Visiting Assistant Professor
School for Undergraduate Studies
Office(s):
Academic School:
Arts and Humanities
Academic Department:
Arts and Media
Subjects of Interest
Art
Creative Writing
Literature
Sustainability
Writing
Professional Responsibilities / Bio
As a mentor, Ms. Kronenberg teaches various studies in literature, writing, and the arts, performs assessment for prior learning, and does educational planning with students to develop their degree plans. She has served on numerous college committees locally and at-large.
Mindy Kronenberg is a widely published poet, writer, critic, and professor of writing and the arts at SUNY Empire State College. Her work has appeared in hundreds of print and online journals around the world, in numerous anthologies and video recordings, and has been featured in art exhibits at galleries and museum installations. She is the author of Dismantling the Playground, a poetry chapbook, Images of America: Miller Place, a pictorial history,andan illustrated book of poems, Open.
Ms. Kronenberg is a board member of Inspiration Plus, https://www.inspirationplus.org/, an arts initiative that educates through the linking of art to science, and is a registered arts/education presenter with BOCES. She is the editor of Oberon poetry magazine, Book/Mark Review, and is on the editorial board of Paumanok Rising Again, a collection of essays focusing on the impact of climate change on Long Island (in contract with SUNY Press). She is a trustee of the Miller Place – Mt. Sinai Historic Society, and a poet-participant in the international Ekphrasis Project, https://issuu.com/joostdejonge/docs/193_convergence_issuu_07. 
Publications
Kronenberg, Mindy., Kelly, Kate (illustrations). Open. Claire Songbirds Publishing, 2018
Giffen, Edna Davis., Kronenberg, Mindy, Lindemann, Candace. Miller Place. Arcadia Pub., 2010.
Kronenberg, Mindy. Dismantling the Playground. Birnham Wood Graphics, 1994.