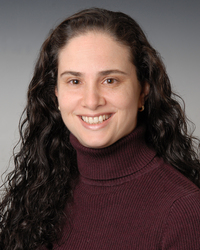 Ruth Goldberg
Associate Professor
School for Undergraduate Studies
Office(s):
Academic School:
Arts and Humanities
Academic Department:
Arts and Media
Professional Responsibilities / Bio
Ruth Goldberg is a mentor in film and media. She specializes in film history, analysis and screenwriting, teaching a broad range of studies in these areas, including Race, Class and Gender in American cinema, Dramatic stucture and the hero's journey, introduction to screenwriting, horror film, experimental film, documentary film, Latin American cinema, and director studies on Cassavetes, Bressson, Hitchcock, and others. She is also on the faculties of the International School of Film and Television in Cuba and the Film School at the School of Design, Altos de Chavon, Dominican Republic. She is a member of several working film collectives and is interested in media activism which she explores in the Detroit Media Activism Residency every summer.