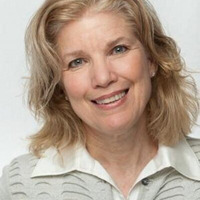 Susan McConnaughy
Associate Professor
School for Undergraduate Studies
Office(s):
Academic School:
Human Services
Academic Department:
Human Services
Education
B.A. in Human Development from Empire State College - State University of New York
MSW in Social Work from Hunter College - City University of New York
Ph.D. in Social Welfare from The Graduate Center at City University of New York
Subjects of Interest
Community & Human Services
Human Development
Psychology
Public Health
Professional Responsibilities / Bio
I have 35+ years of human service practice experience with families and children as a clinical social worker, clinical supervisor, and program designer and administrator.  I have been teaching and training the next generation of human service workers for fourteen years at the graduate and undergraduate levels. My teaching interests are human development across the life span, clinical services, attachment theory, child welfare policy, and trauma studies. I balance my strong clinical focus with community empowerment by working with small community-based organizations to help them develop new services and initiatives. I served as a founding director of NIP's (National Institute for Psychotherapies) advanced clinical training program in child and adolescent therapy.
Publications
McConnaughy, S. (2018). Neuroscience offers answers – and some new questions – on attachment. Focus on Brain Development. Exchange, 239, January/February 2018, Issue 239, p. 46-50.
McConnaughy, S. (2018). Book Review. Geriatric Depression: A clinical guide. Activities Adaptation & Aging.
Treinish, L, McConnaughy, S, Lawless, J. & Torino, G. (2016). Building bridges to understanding. All About Mentoring, 48.
Altobello, R., Brady, T., Chabon, W., Kochut, R., McConnaughy, S. & Spitz, J. (2016). Can we do it? Yes, we can! Improving college student writing. All About Mentoring, 48.
McConnaughy, S., Coleman, P., Privman, M., Kravec, M., Beckem, J. & Drindak, D. (2015). Thinking about military and veteran students. All About Mentoring, 47.