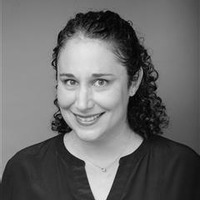 Susan Tratner
Professor
School for Undergraduate Studies
Office(s):
Academic School:
Business
Academic Department:
Business, International Business, and Marketing
Education
B.S. in Anthropology and Political Science from Macalester College
M.A. in Latin American Studies from University of Florida
Ph.D. in Anthropology, Latin American Business from University of Florida
Subjects of Interest
Anthropology
Business
Interdisciplinary Multidisciplinary Studies
Marketing
Science, Technology & Society
Professional Responsibilities / Bio
I started the doctoral program at the University of Florida in 1996.  I studied business in Mexico and focused on the economic powerhouse city of Monterrey. To fund my research, I taught at the Universidad de Monterrey two days a week and spent three days a week in a manufacturing company. My dissertation covered international business culture, corporate communications and borderlands theory. After graduation, I worked in usability testing, focus groups and marketing related ethnographies for a variety of Fortune 500 and dot.com start-ups. I completed more graduate coursework in marketing at Fordham University.  After a year teaching marketing at Marymount Manhattan College, I joined Empire State College in 2004.
My research has moved from business culture to marketing to ethnographic field methods and now with digital communities. I am married to Matthew Tratner (ESC 2007) and have two children.
Publications
Sanjek, Roger,, and Susan W. Tratner. EFieldnotes: The Makings of Anthropology in the Digital World. Philadelphia: University of Pennsylvania Press, 2016.
Prince, Melvin, Chris Manolis, and Susan Tratner. "Qualitative analysis and the construction of causal models." Qualitative Market Research: An International Journal 12.2 (2009): 130-152.
Chapter 16: Mixed Methods in Marketing Research Melvin Prince, Mark A. Davies, Chris Manolis & Susan Tratner In: Leading Edge Marketing Research: 21st-Century Tools and Practices Edited by: Robert J. Kadens, Gerald Linda & Melvin Prince