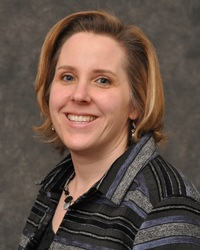 Tracy Galuski
Associate Professor
School for Undergraduate Studies
Office(s):
Academic School:
Social and Behavioral Sciences
Academic Department:
Educational Studies
Education
PhD in Elementary Education/Early Childhood Education from University at Buffalo - State University of New York
Professional Responsibilities / Bio
Dr. Tracy Galuski has worked in the field of early childhood education for many years. Serving initially as a first grade teacher, she moved into different roles such as a toddler teacher, preschool teacher, child care program administrator, training specialist with both the Child Care Resource Network and Success by 6 at the United Way, and finally as a college professor at SUNY Empire State College. Dr. Galuski served for many years on the board for Association for the Education of Young Children of Western New York, the New York Association for the Education of Young Children, and Directors and Leaders in Western New York. She was awarded the Level 3 Early Learner Training Credential in 2010, and she continues to teach classes and offer training on a wide variety of topics in the local community.
Publications
Galuski, T., & Bardsley, M. (October, 2018) Open-Ended Art: Setting up For Success. Redleaf Press Blog. Available at http://redleafpressblog.org/2018/10/25/open-ended-art-setting-up-for-success/
De-Souza, D., Galuski, T., & Minott, C. (2018). Connecting Early Childhood Students and Faculty from the Caribbean and the United States through COIL: Successes, Challenges and Opportunities. SUNY COIL Conference Proceedings, p. 18-28. Available at https://issuu.com/sunycoilcenter/docs/2018_coil_conference_proceedings
Galuski, T. & Bardsley, M. (2018) Open-Ended Art for Young Children. Redleaf Press. St Paul: MN.
Boss, L. & Galuski, T. (January/February, 2018). Continuity of Care: Getting Started with Infants and Toddlers. The ChildCareExchange, p. 60-64.
Galuski, T. & Rider, A. (November/December, 2017). It's All About the Learning. The ChildCareExchange, p. 16-22.