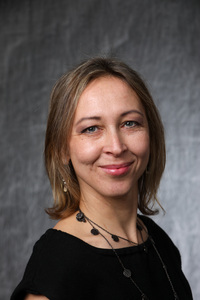 Victoria Vernon
Associate Professor
School for Undergraduate Studies
Office(s):
Academic School:
Business
Academic Department:
Accounting, Finance, Economics and Management Information Systems
Education
Ph.D. in Economics from University of Texas at Austin
M.A. in Economics from Indiana University
Professional Responsibilities / Bio
Victoria Vernon is an Associate Professor of Economics. She teaches traditional, blended and online courses in Macroeconomics, Microeconomics, Economics of Gender, Work and Family,  Economics of Crime, Green Economics, Money, Banking and Financial Markets, International Economics, International Political Economy, Labor Economics, Technology and Economy, International Business, Development Economics, Managerial Economics, Economics of Russia and Eurasia, Statistics and Business Analytics. Prior to coming to ESC she was a visiting faculty at Princeton University and Fashion Institute of Technology. Her research interests are in labor economics and time use.
Publications
Grossbard, Vernon, "Common law marriage and teen births," Journal of Family and Economic Issues, 38, 2017
Grossbard, Vernon, "Convergence in male-female labor supply and common law marriage" , Research in Labor Economics, Volume 41 on Gender Convergence in the Labor Market, 143-175, 2015
Grossbard, Vernon, "Common Law Marriage and Couple Formation", IZA Journal of Labor Economics , Vol 3:16, 2014
Vernon, "Marriage: For Love, for Money….and for Time? " Review of Economics of the Household, Vol.8, No 4, 2010
Gan, Vernon, "Testing the Barten Model of Economies of Scale in Household Consumption: Toward Resolving a Paradox of Deaton and Paxson," Journal of Political Economy, 2003, Vol 111, no 6