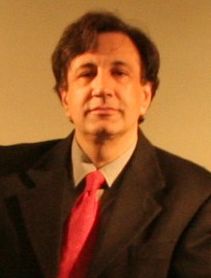 Justin A. Giordano
Professor
School for Undergraduate Studies
Office(s):
Academic School:
Business
Academic Department:
Business, International Business, and Marketing
Education
J.D. in Law from Touro College Jacob D. Fuchsberg Law Center
MBA in Masters of Busines Administration in Finance from St. John's University
Bachelor of Commerce in Major: Managemennt & Mnor: Marketing from Concordia University
Subjects of Interest
Business
Economics
Legal Studies
Management
Marketing
Professional Responsibilities / Bio
Justin Giordano is a Professor of Business & Law at the State University of New York-Empire State College and a licensed attorney in the states of New York, New Jersey & Connecticut, and is admitted to the United States Supreme Court, the Court of the Armed Forces, United States Court of Federal Claims, and the United States Court of Appeals for the Federal Circuit.  He principally teaches Legal Environment of Business, Entrepreneurship, U.S. Economic Policy, Strategic Management, Entertainment and Media Law, and the Music Industry, as well as a broad spectrum of law and business courses.
In the MBA (Master of Business Administration) and related graduate degree programs he teaches International Business Law, and courses that he has developed, including Mergers and Acquisitions, International Financial Law & Regulation, and Legal Aspects of Entrepreneurship. He also teaches Social Entrepreneurship and Workforce Development (M.S.).
In addition Prof. Giordano has taught International Law and Entertainment & Media Law as a visiting professor at Thomas Jefferson School of Law, as well as Constitutional Law and related courses as adjunct faculty at John Jay College of Criminal Justice.
Prof. Giordano is the recipient of the SUNY Empire State College's Arthur Imperatore Community Fellowship, SUNY Empire State College Scholar Across the College, multiple Direct Marketing Association Fellowships and invitations to the International Radio & Television Society's Faculty/Industry conferences. His background also encompasses songwriting, music production and performance, having produced and released four CD albums of original material entitled "Here's to You, Here's to Me" [a double CD album], "Life Goes On",  "No Escape", and "Hear the Rock…Feel the Roll". His music and related activities are featured on the website justinag.com.
Overall Prof. Giordano's areas of academic expertise, research, and teaching interests include: Law, principally constitutional, business, international, music and entertainment law; Entrepreneurship and Small Business Management; United States Economic Policy, particularly as it impacts and affects domestic, societal, global and the geo-political issues; Music and Entertainment Industry, and Music Entrepreneurship; Strategic Management, including international business.
Publications
Prof. Giordano has been regularly published (over 150 articles and op-eds) in scholarly, professional and general interest publications. Among them the North Carolina Central University Law Review, The Journal of the Suffolk Academy Law, the Queens Bar Bulletin, the Connecticut Bar Association Federal Practice law magazine as well as writing an op-ed/analysis column (under the designation "American Perspectives") in the Suffolk Academy of Law's Suffolk Lawyer, which is published in print and on-line. His scholarly paper entitled "Minimum Wage and Low-Wage Workers: Correlational Evidence from El Centro, California (Imperial County) in Comparison With Select U.S. and State (California- specific) Statistical Data", co-authored by Mr. Emanuel Tabones, won the "Overall Best Paper Competition" at the 42nd Meeting of the Northeast Business & Economics Association, November 6, 2015. The paper was also published in the Journal of Business and Economics, Volume 15, Number 2, 2015 (Summer) and presented at the International Academy of Business and Economics in Rome, Italy, June 2015. His paper "A Brief Statistical Overview of New York City's Labor Market and What it Potentially Portends for the Nation and Globally" won the "Outstanding Research Award" from the Institute of Business and Finance, January 2017. Other recent scholarly publications include "Regulations and Their Impact on Small Business and Entrepreneurship" published in the Review of Business Research (Volume 13, Number 1, 2013), and "The Minimum Wage, Unemployment, and the Youth Workforce (Ages 16-19): A Correlation and Comparative Analysis of Select Categories Including the General U.S. Labor Population for Years 2003-2012", published in the Journal of International Business and Economics (October 2013).