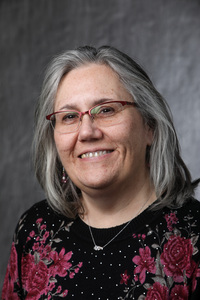 Margaret Clarkplaskie
Associate Professor
School for Undergraduate Studies
Office(s):
Academic School:
Social and Behavioral Sciences
Education
Ph.D. in Developmental Psychology from Rutgers - State University of New Jersey
M.S. in Developmental Psychology from Rutgers - State University of New Jersey
B.A. in Psychology from Barnard
Subjects of Interest
Human Development
Psychology
Professional Responsibilities / Bio
My professional career of working with adult learners at SUNY Empire State College fits well with my education and scholarship in human development/psychology, particularly adult developmnent and aging.  I have always been interested in learning about, and from, older adults.  After graduate school, I was a post-doctoral fellow at Brandeis University on a National Institute of Aging Training Grant, "Cognitive Aging in Social Context."  I then worked with non-traditional and at-risk students as an associate professor at the Hartford Campus of The University of Connecticut, where I was also a Fellow of the Travelers Center on Aging. My love of teaching and spending one-on-one time with students brought me to Empire State College.   The mentoring model at ESC fit well with the way adults learn, think, and remember best - by applying information to real world experiences in meaningful ways and learning within trusting relationships.
I have been a mentor at ESC since 1998, working out of the Corning location, where I am currently the Faculty Academic Coordinator.  I enjoy working with students both locally and at a distance in Educational Planning and in studies such as Introduction to Psychology, Human Development, Adolescent Development, Adult Development, Adult Development and Aging, Gerontology, Aging and Society, Psychology of Aging, Positive Psychology, Social Psychology, and Theories of Personality.
My scholarship has included research on age and gender in terms of self-perceptions and sense of control; identity development; and adult learning and cognition. Colleague Julie Shaw and I were selected as Scholars Across the College in 2015-2016 and were honored to share our scholarship on adult learning around the state.  I am currently a member of the Editorial Board of the peer-reviewed journal, Activities, Adaptation, & Aging.
I am honored to serve as Chair of the Psychology & Human Development Department at SUNY Empire State College (second term: academic year 2021-2023).
Publications
Clark-Plaskie, M. and Shaw, J. (2016). Mentoring and advising adult learners. CAEL Forum & News, Volume 2, 12-17.
Clark-Plaskie, M. (Fall 2016). Midlife crisis. Empire State College's All about mentoring, Issue 49.
Clark-Plaskie, M. and Shaw, J. (February, 2014). Beyond stages: Mentoring as transitional identity space for adult learners. Educational Research, Vol.5 (2) pp. 58-70. DOI: http:/dx.doi.org/10.14303/er.2014.017 http://www.interesjournals.org/ER
Clark-Plaskie, M. and Klinger, M. (2011). Authentic scholarship. In Empire State College's Revisiting Boyer: Exploring the scholarly work of Empire State College faculty, Volume 1, 57-60.
Clark-Plaskie, M. & Lachman, M.E. (1999). The sense of control in midlife. In S.L. Willis & J.D. Reid (Eds.), Life in the middle: Psychological and social development in middle age (pp.181-208). Academic Press.